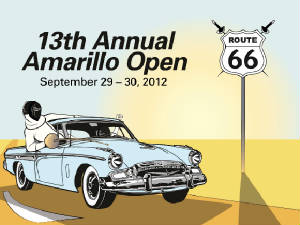 Amarillo Competitive
Fencing Association
Opens Registration for
13th Amarillo Open
Fencing Tournament
September 29-30, 2012
Amarillo Competitive Fencing Association at Amarillo College has opened registration for it's upcoming 13th Annual Amarillo Open Fencing Tournament on September 29 - 30, 2012. The tournament will be held in Carter Fitness Center on the Washington Street Campus of Amarillo College in Amarillo, Texas.
Click here for details about the tournament on Ask FRED and to preregister.
Plains Texas Division Annual Meeting
Set for April 27, 2013,
at Amarillo College Fencing Salle
in Amarillo, Texas
The annual meeting of the Plains Texas Division will be held on April 27, 2013, at the Amarillo College Fencing Salle in Amarillo, Texas. The meeting will be begin shortly after the final event concludes at the Divisional Qualification Tournament set for that same day.
Items of business include the election of Division Officers and Club Representatives for the 2013 - 2014 fencing year. A nominating committee will be appointed but nominations from the floor will be accepted for division officers.
2012 - 2013
Division Officers & Club Representatives
Division Chairman
Chuck Slaughter
Division Vice-Chairman
Ben Simpson
Division Secretary
Aimee Nusz
Division Treasurer
Aaron Clements
Amarillo Competitive Fencing Association Representatives
Bary Nusz
Richard Durante
Kala Simpson
Double T Fencing Club Representatives
Frances Martin
Cameron Coffey
La Belle Fencing Club Representatives
Matt Vann